Looking for more info about printing photos in Vancouver?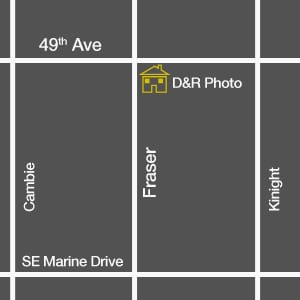 We're here to help!  Drop us a line through the contact form below
and we'll do our best to get back to you before the end of the next business day.
Address:
6530 Fraser Street
Vancouver, BC  V5X 3T3
Hours:
Monday – Friday  — 9:00am – 6:00pm
Saturday — 9:30am – 5:00pm
Sunday — CLOSED
Phone:
604-324-3725
Comments or questions are welcome.